We find peace and freedom in our true home when we recognize that our essential self is the ever-present awareness we were born with. When you realize the source of your being you discover the potential to live as a conscious creator.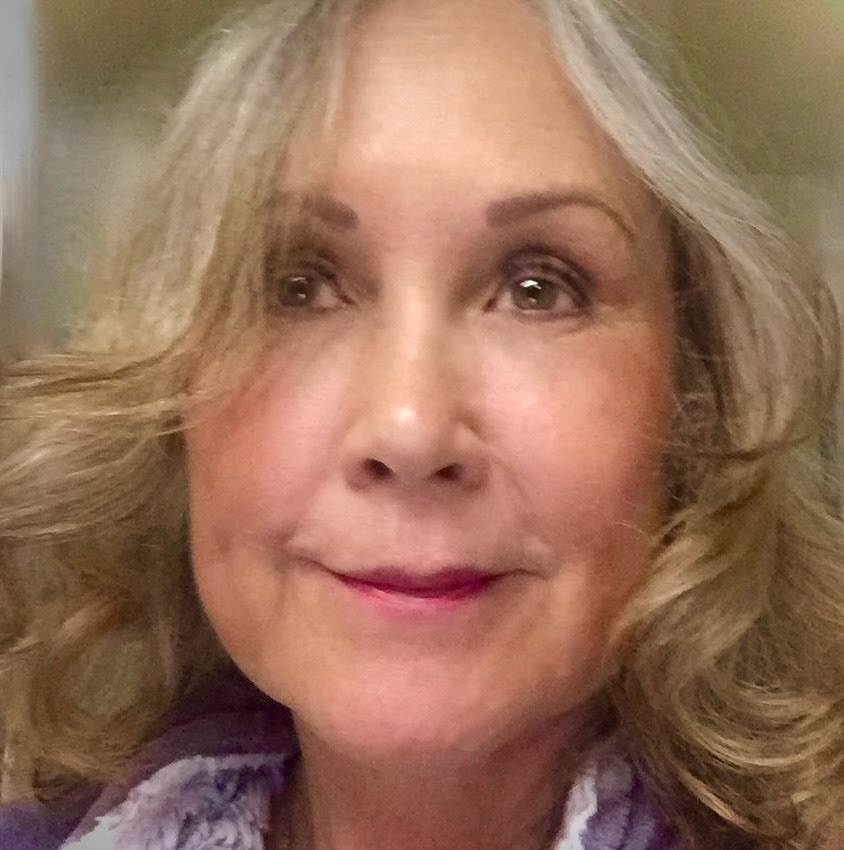 As an ally for your psychological and spiritual awakening Hollye offers over 30 years of experience integrating mindfulness, non-duality, active imagination, dreamwork, relational-cultural and integral psychology to support individuals, couples and groups in the realization of their essential nature and their potential to live as conscious creators.
Common concerns addressed include relationships, life balance and purpose, self esteem, depression, gender issues, stress and life transitions, aging and illness, collective crisis, spiritual inquiry and integration.
My background includes working as a licensed psychotherapist for over 30 years and teaching counseling and social psychology at the University of North Carolina and John K. Kennedy University for many years where I also trained therapists.

After graduating from a California Institute of Integral Studies doctorate program I worked in various settings including private practice, county mental health, psychiatric facilities and a university counseling center. I also created the first expressive arts and mindfulness-based program for recovery in North Carolina. 
My work is rooted in humanistic,

relational-cultural

 and integral psychology and I'm inspired to

 

integrate mindfulness practices and non-dual 

teachings 

into my work. I've also created a new approach to dreamwork called Dream Discovery. And I enjoy and have taught contemplative photography as a path of awareness. ​​​​​​​Feel free to contact me

about consultations for individuals, couples and groups, in my office or online.
Thank you! Please check junk mail to be sure we're communicating.
More about me:

After studying sociology and film I worked as a journalist. In the 1980s I moved to San Francisco to explore the diversity of psycho-spiritual paths flourishing there. While training as an actor I decided to study at the California Institute of Integral Studies in the East-West Psychology doctorate program. At CIIS my mentors (John Wellwood and others) were pioneering the integration of buddhist psychology and non-duality into a new model for psychotherapy. The Bay area offered me an abundance of training opportunities including the SF Jung Institute and the CIIS Integral Counseling Center. 
That time was an inspiring chapter in my life since I also initiated my Buddhist practice which has lasted many decades and spanned various schools of Buddhism. With deep gratitude I acknowledge the profound influence of many teachers, particularly those I've been fortunate to work with directly. Although I was a teenage fan of Alan Watts' books, I began actual Buddhist practice in th

e 80s with Jack Korn

field. In the mid-90s I traveled to Asia for a second time to retreat with H.H. the Dali Lama in India. Later I was fortunate to work with Pema Chodron and began my mentorship in the tradition of Thich Nhat Hanh, who I ordained with. In recent years I've been a student of Advaita Vedanta teachers Rupert Spira and Nome. My other site: hollyehurst.com.
Now I'd like to hear about you so feel free to use my contact form above to inquire about consultations for individuals, couples and groups, in my office or online.

I

 look forward to meeting you.

​​​​​​​
What People Wish to Say..
.
"I've found that spiritual groups and teachers can't always address the deeper psychological side and psychologists can't always help with the spiritual side. But then there's Hollye who seamlessly bridges this gap. It's been incredibly meaningful, helpful and comforting to work with her.  Hollye brings such a wealth of expertise and wisdom to our sessions. I've worked with a few other therapists in the past, and finally came to a point where I really needed someone with a Buddhist and nondual understanding. Hollye is such a gem because she's a very experienced psychotherapist with deep empathy, listens very intently, and offers such pointed and relevant insight based on the spiritual and nondual understandings that have become very intertwined with my own psychology. Other therapists I've had mostly listened but didn't offer as much conversation as Hollye does, and I find that to be game-changing. Hollye does such a wonderful job of steering me back to my essential nature and spiritual beliefs that are sometimes challenging for me to tap into amidst psychological struggles. She's helping me to see my conditioning patterns for what they are and to keep my focus on the guiding light that is my Pure Awareness." N.E., Colorado
"Finding Hollye was nothing short of a stroke of divine fortune. I've been in a non-dual spiritual practice for 35 years, and have my own therapeutic counseling practice. In my personal processing, I've drawn on dreamwork as well as other cosmologies. When I called Hollye, l could never have known how perfect of a match she would be for me. 
I tend to rely on knowing who I am, my essential nature, to get me through life's obstacles and such, but what was occurring in my life at the time, was something I couldn't process alone. Would I be able to find someone to work with, who would really "get me"? Who had the experience, intelligence, and real understanding of where I was coming from? Hollye has proven to be way more of everything I sought, more than I ever imagined, and all that I have needed. She reveals new depths of knowledge nearly every time we meet.
 
She's the complete package; the real deal, and a compassionate and skilled Master in what she does. Thank you, Hollye. On this little patch of earth, I feel so incredibly lucky that I found you." Cynthia, California
"I feel like I've learned how to be a much more complete and successful human being. My new-found peace of mind and confidence is priceless. Your skillful insight has always supported me in getting to the heart of the matter and your gentle humor and unfailing compassion, insight and presence encourages me to relate genuinely and be true to myself."  Mark J.
"Thank you, Hollye for your unconditional positive regard, compassion and insight. Your guidance in living from my "true self" has been completely transformational. I've been in therapy many times and done other types of growth work but this work gave me so much freedom." J.J., Singapore
"My work with Hollye was transformational. Her compassionate, creative, and intelligent approach helped me to establish the tools that I needed to communicate more effectively with my loved ones and quiet my anxiety around life's large and small challenges. The experience was priceless!" T.M., Santa Cruz